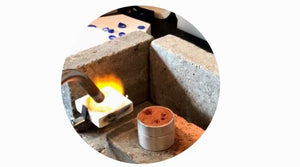 Handmade jewelry
The jewelry is handmade in Denmark by Mona Lena Attia in her workshop and is sold in a limited quantity.

The concept and inspiration for her jewelry is layering items and collecting vintage gemstones which is a vital element in her pieces. The style is simple, feminine but with an edge and the materials used are Gold Filled, 9 carat and 14 carat gold. New jewelry is constantly being created and added on the shop, moreover, a design can be adapted on request. 

Check out the current collection below!